Nestled in the heart of Dubai is MAG Keturah Reserve, a new premium residential development by MAG Property Development. Offering luxurious 4 and 5 bedroom townhouses, as well as 1, 2, and 3 bedroom apartments, MAG Keturah Reserve brings an unmatched living experience.
With its innovative architecture and focus on biophilic design, MAG Keturah Reserve creates a tranquil community steeped in nature. Read on to learn more about this exciting new development and experience the epitome of luxury living.
An Oasis of Calm in the Heart of Dubai
Situated within the master-planned community of Mohammed Bin Rashid City, MAG Keturah Reserve enjoys a prime location just minutes from Downtown Dubai and the iconic Burj Khalifa. Surrounded by green spaces and water features, the community provides a relaxing escape from the bustling city.
Residents can enjoy calming walks along tree-lined pathways or relax by the shimmering pools. Children can safely play at the playgrounds while pets frolic in the many outdoor areas. With lush landscaping and abundant recreation options, MAG Keturah Reserve is an urban oasis.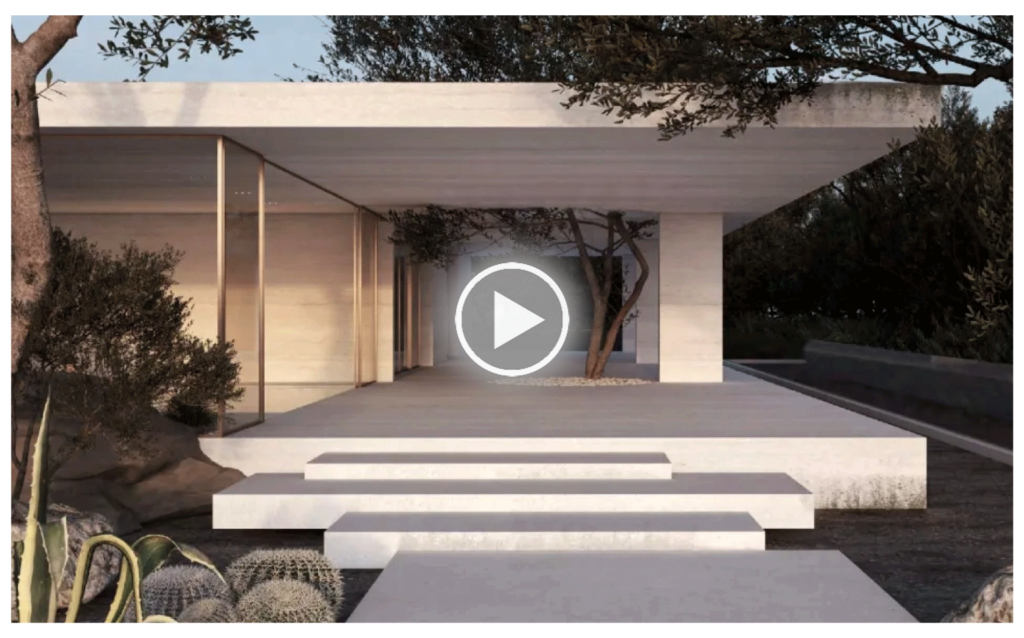 Contemporary Architecture Focusing on Nature
MAG Keturah Reserve features contemporary architecture accented by natural elements to create a seamless flow between indoors and outdoors. Floor-to-ceiling windows illuminate airy interiors while allowing uninterrupted views of the community's green spaces and water features.
Outdoor areas seamlessly connect to the interiors through sliding doors, bringing the tranquility of nature inside each home. Large balconies and rooftop terraces provide additional outdoor living spaces to enjoy.
This biophilic design ethos extends throughout the development, from the verdant central park to the abundant indoor greenery. Nature is interwoven into every space, promoting sustainability and enriching residents' wellbeing.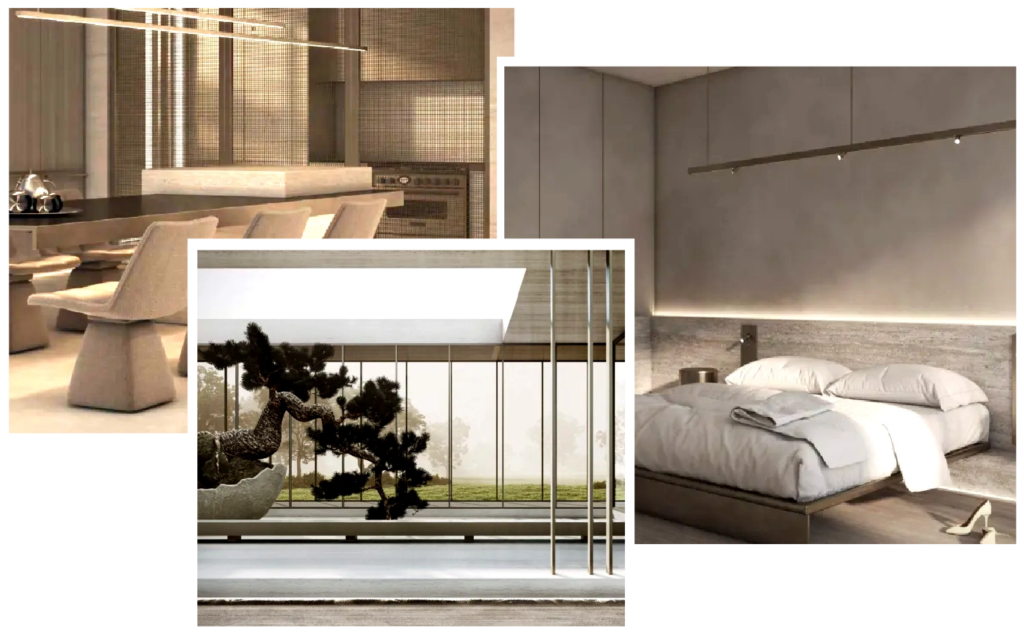 Luxurious Townhouses for Multigenerational Living
The spacious 4 and 5 bedroom townhouses at MAG Keturah Reserve provide the ultimate setting for multigenerational living. Ranging from 5,307 to 8,892 square feet, these elegant residences feature open concept floor plans with customizable layouts.
Each townhouse includes a private elevator, modern kitchen, and expansive master suite. Numerous bedrooms and separate living spaces allow for both privacy and community within the home. Outdoor terraces connect seamlessly to the interior living areas.
With high-end finishes and smart home technology, these townhouses balance contemporary luxury with family-friendly practicality. Housekeepers can stay in the staff quarters while children enjoy basement playrooms. Every detail caters to multigenerational living.
Sleek Apartments Bring Urban Convenience
For those desiring a more urban lifestyle, MAG Keturah Reserve also offers 1, 2 and 3 bedroom apartments ranging from 1,115 to 2,872 square feet. These well-appointed residences feature open layouts, floor-to-ceiling windows, and private balconies.
The smaller footprint brings convenience without sacrificing luxury. Home automation, indoor air quality systems, and custom Italian cabinetry create a refined contemporary aesthetic. With MAG Keturah Reserve's quintessential amenities just steps from your door, apartment living grants access to luxury.
Resort-Style Amenities for Wellness and Leisure
MAG Keturah Reserve goes beyond the residences to offer an extensive array of leisure amenities perfect for relaxation and community building. Pamper yourself at the spa, get fit at the cutting-edge fitness center, or take a swim in the resort-style pools.
Kids can expend energy at the playgrounds and game rooms while teens socialize in the lounge areas. Outdoor green spaces provide room to wander, with walking trails weaving throughout the community. Cafe dining options as well as a grocery store fulfill everyday needs.
With amenities catering to all ages and interests, MAG Keturah Reserve has everything needed for luxury living within its oasis. Residents will enjoy resort-style recreation every day.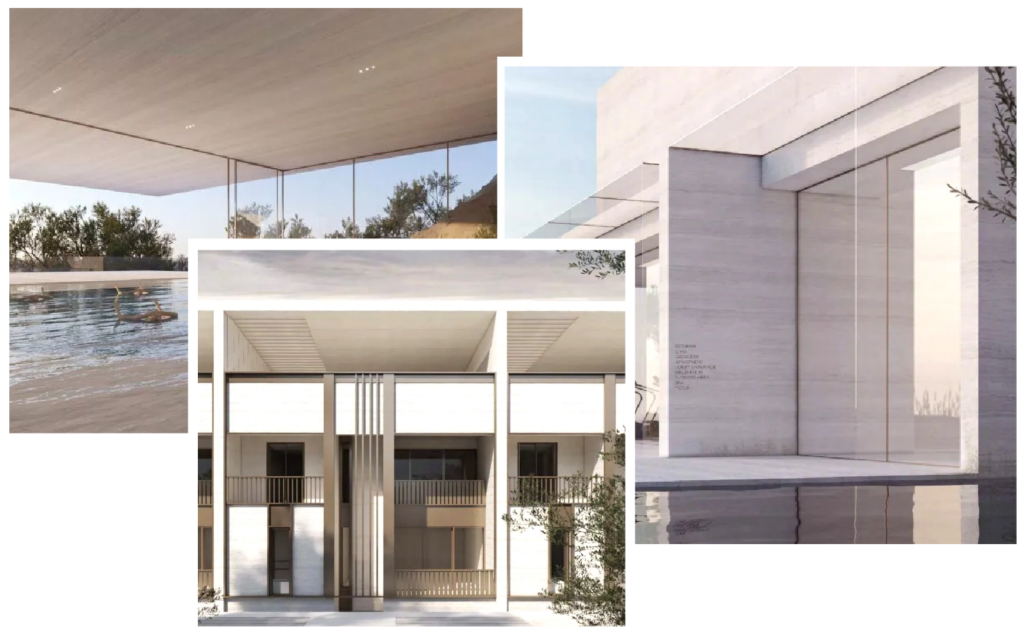 Biophilic Design for Health and Wellbeing
As a leader in biophilic design, MAG Keturah Reserve seamlessly incorporates nature into its residences to benefit mental and physical health. Indoor air quality systems reduce toxins while specialized lighting regulates circadian rhythms.
Abundant indoor plants cleanse air while connecting interiors to the outdoors. Natural materials and earthy color palettes bring the essence of nature inside. Expansive windows and outdoor access sustain the human-nature link.
By decreasing stress and fostering wellness, Reserve's biophilic elements enrich residents' lives. Living in harmony with nature creates a profound sense of wellbeing.
Sustainability Within a Vibrant Community
MAG Keturah Reserve stands out as one of Dubai's most eco-conscious luxury developments. Solar panels, energy-efficient building systems, and sustainable materials minimize environmental impact. Native, drought-tolerant landscaping preserves water.
Electric vehicle charging stations promote green transportation while ample bicycle lanes provide car-free mobility. Recycling stations encourage sustainability both within residences and around the community. MAG Keturah Reserve stewards resources for future generations.
As a new flagship development by MAG Property Development, Reserve sustains both the environment and an unparalleled lifestyle. This vibrant community balances luxury with eco-conscious living.
FAQs About MAG Keturah Reserve
Where is MAG Keturah Reserve located?
Located within District 7 of the master-planned Mohammed Bin Rashid City in Dubai. It offers easy access to Downtown Dubai, Dubai Hills Estate, and the Dubai International Airport.
What types of residences are offered at MAG Keturah Reserve?
MAG Keturah Reserve offers 4 and 5 bedroom townhouses as well as 1, 2, and 3 bedroom apartments. All units feature contemporary architecture and biophilic design.
What amenities does MAG Keturah Reserve have?
Amenities include a spa, gym, swimming pools, cafes, walking trails, game rooms, playgrounds, and plenty of outdoor green spaces. There is also a grocery store.
What is biophilic design?
Biophilic design seamlessly incorporates nature into the built environment to foster health and wellness. Reserve uses indoor plants, natural materials, outdoor access, and lighting to achieve biophilic design.
What smart home technology is included?
Home automation systems control lighting, temperature, security, and more. Fiber optic connections provide high-speed internet access throughout the residences.
Are the townhouses multigenerational?
Yes, the spacious townhouses are ideal for multigenerational living. They feature customizable layouts, a private elevator, staff quarters, and numerous bedrooms.
Are the apartments furnished?
While the townhouses are sold unfurnished, the apartments are delivered with high-end smart home furnishings included. The developer coordinates the interior design.
Does MAG Keturah Reserve have green spaces?
Yes, the development prioritizes green spaces and features abundant parks, gardens, trees, and walking paths throughout the community. Outdoor access is key.
What sustainability features are included?
Sustainable features include solar panels, native landscaping, water conservation, EV charging stations, and recycling stations. The project is designed to minimize environmental impact.
When is the estimated completion date?
Construction is slated for completion by the end of 2025 or early 2026, depending on unit type. Contact Banke International Properties for up-to-date availability.
Make MAG Keturah Reserve Your Family's Luxury Sanctuary
With its harmonious blend of biophilic architecture, resort-style amenities, and dedication to sustainability, it presents a peerless living experience. Whether you choose a spacious townhouse or sleek urban apartment, this development ushers you into a life of luxury, health, and community.