Dubai Marina has always been a shining jewel in the crown of the UAE's real estate landscape. With its stunning skyline, luxurious lifestyle, and prime location along the Arabian Gulf, it's no wonder that Dubai Marina remains a top destination for both residents and tourists. However, its constant evolution and innovation truly set this waterfront district apart.

As a key player in the UAE's real estate market, Banke has been integral in shaping Dubai Marina's luxurious lifestyle. With their hands-on approach and commitment to quality, we have contributed to this waterfront district's continual evolution and modernization, enhancing its appeal and drawing in both residents and tourists from around the globe. As we explore the future of Dubai Marina and its upcoming projects, the role of Banke in these developments will certainly be a focal point.
Dubai Marina: A Brief Overview
Before we embark on a journey into the future, let's pause for a moment to cherish the present. Dubai Marina is a meticulously planned waterfront community that spans 50 million square feet and is home to a vibrant mix of residential, commercial, and leisure properties. It features an impressive man-made canal system with a two-mile stretch of artificial shoreline, making it one of the most sought-after addresses in Dubai. The district is divided into ten individual neighborhoods, each with its unique charm and character. With a plethora of high-end restaurants, shopping destinations, and entertainment options, Dubai Marina truly offers a lifestyle that combines luxury and convenience.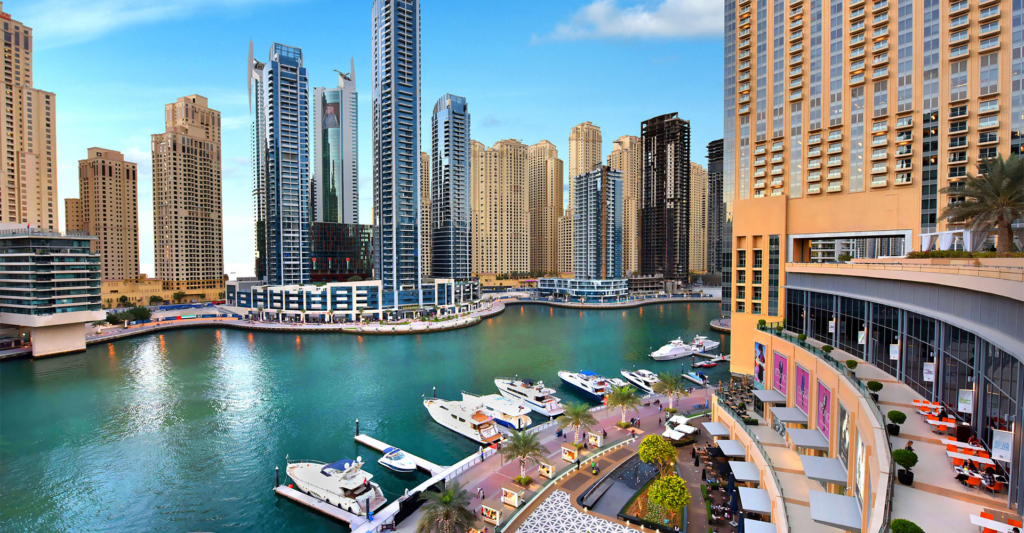 Upcoming Projects and Developments
Dubai Marina's development has been ongoing since the early 2000s, but there's still much more to come. Let's take a look at some of the most anticipated projects and developments that are set to redefine this iconic district in the years to come.
Bluewaters Island: The Future of Entertainment
Located off the coast of Jumeirah Beach Residence, Bluewaters Island is an ambitious project that aims to transform Dubai Marina's skyline. The centerpiece of this development is Ain Dubai, soon-to-be the world's largest observation wheel, offering breathtaking views of the city and beyond. Additionally, Bluewaters Island will feature residential apartments, premium retail outlets, and a diverse range of dining options.

Jumeirah Living Marina Gate: The Residences
Jumeirah Living Marina Gate is the latest addition to Dubai Marina's luxury residential offerings. This project comprises three high rises, each with its unique design and style, offering stunning views of the marina and beyond. The residences will feature state-of-the-art amenities and facilities, including a fully equipped gym, swimming pools, landscaped gardens, and concierge services. With its prime location and luxurious living experience, Jumeirah Living Marina Gate is set to be a game-changer in the district.

Marina Vista: An Elegant Waterfront Lifestyle
Marina Vista is another highly anticipated development in Dubai Marina. Located on the Emaar Beachfront, this project offers residents a rare opportunity to live directly on the waterfront with unobstructed views of the Arabian Gulf and Dubai Marina. The residential towers will feature one, two, three, and four-bedroom apartments with floor-to-ceiling windows, modern interiors, and high-end finishes. With a private beach, landscaped gardens, and an array of amenities, Marina Vista promises to be a serene escape in the heart of Dubai Marina.

Grand Bleu Tower: The Future of Luxury Living
Grand Bleu Tower is a joint venture between Emaar Properties and renowned fashion designer Elie Saab. This luxurious residential tower will feature exquisite interiors and finishes by Elie Saab, making it one of the most prestigious addresses in Dubai Marina. With panoramic views of the Arabian Gulf, an infinity pool, fine dining options, and a private beach, Grand Bleu Tower is set to redefine luxury living in the district.

Beach Mansion: A First-of-its-kind Development
Beach Mansion is an upcoming project by Select Group, known for its innovative and iconic developments in Dubai Marina. This project will feature ultra-luxurious beachfront villas with private pools, gardens, and direct access to the beach. These spacious residences will offer a unique living experience in Dubai Marina, combining the best of both worlds – a vibrant urban lifestyle and a serene beachfront escape.

Beach Vista Tower: A New Benchmark for Luxury Living
Emaar Properties is known for setting new standards in luxury living, and their latest project, Beach Vista Tower, is no exception. Located on the Emaar Beachfront, this residential tower will offer panoramic views of the Arabian Gulf and Dubai Marina. The apartments will feature modern design, high-end finishes, and a range of amenities, including a gym, swimming pool, and landscaped gardens. With access to a private beach and close proximity to Dubai Marina's attractions, Beach Vista Tower is set to be a highly coveted address.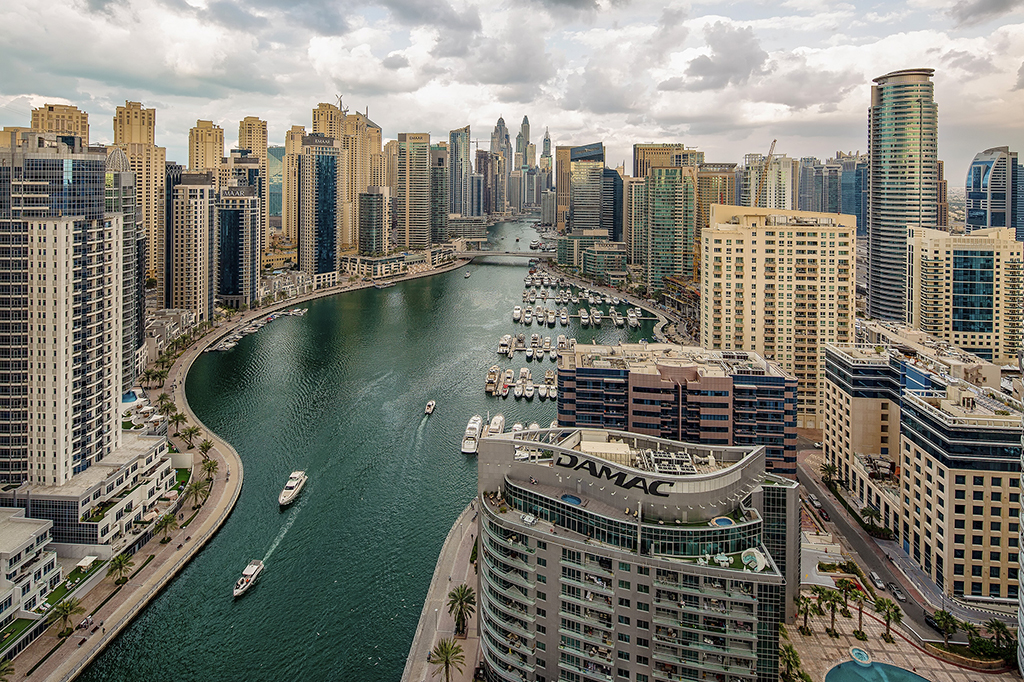 Which amenities are available in Dubai Marina?
Parks and Green Spaces: Dubai Marina has several beautiful parks and green spaces, making it the perfect place for outdoor activities and relaxation. One of the most popular parks in the area is Dubai Marina Walk Park, which features a jogging track, picnic areas, playgrounds, and stunning views of the marina. There are also smaller parks scattered throughout the neighborhood, providing peaceful spots for reading or enjoying a picnic with friends and family.

Beaches: No trip to Dubai Marina would be complete without a visit to the stunning Jumeirah Beach Residence (JBR) Beach. This popular beach boasts white sands, crystal clear waters, and plenty of water sports activities such as jet skiing and parasailing. In addition to JBR Beach, private beaches are available for residents of Dubai Marina's many luxury apartment buildings.

Fitness and Sports Facilities: Dubai Marina has plenty to offer for those who enjoy an active lifestyle. The area has several fitness centers and gyms, including popular chains like Fitness First and Gold's Gym. Additionally, there are outdoor sports facilities such as basketball courts, tennis courts, and even a skatepark.

Shopping: Dubai Marina is a shopping paradise, with multiple options to suit every style and budget. The neighborhood is home to several high-end malls, such as Dubai Marina Mall and Ibn Battuta Mall, which feature luxury brands and designer stores. The Marina Walk and JBR offer a mix of boutiques, souvenir shops, and international chains for more affordable shopping.

Dining: With over 200 restaurants in Dubai Marina, there is no shortage of dining options for food enthusiasts. From fine dining establishments to casual cafes and street food stalls, visitors can indulge in various cuisines from around the world. Many of these restaurants offer stunning views of the marina, adding to the overall dining experience.

Entertainment: Dubai Marina is also known for its vibrant nightlife and entertainment options. The neighborhood boasts several popular nightclubs, bars, and lounges, making it a hot spot for locals and tourists alike. Regular events and festivals are also held in the marina, such as the Dubai Marina Food Festival and the Dubai International Boat Show.
The Future is Bright for Dubai Marina
As we can see from the upcoming projects and developments, the future of Dubai Marina is nothing short of spectacular. With each new development pushing the boundaries of luxury and innovation, this district is set to remain a top destination for years to come. Whether you're looking for a luxurious waterfront lifestyle or an unparalleled urban experience, Dubai Marina has something for everyone. So, keep an eye out for these exciting projects and get ready to be a part of the future of Dubai Marina. Keep exploring!