Dubai, the gem of the UAE, is renowned for its opulence, skyscrapers, and lavish lifestyle. However, contrary to popular belief, it's not just a playground for the rich and famous. The city offers a plethora of budget-friendly accommodations that cater to travelers of all kinds. In this expanded guide, we delve deeper into the top 10 residential areas in Dubai that offer affordable vacation rental apartments, ensuring you get the most out of your stay.
Top 10 Residential Areas in Dubai
Dubai Marina Residential Housing Community, Dubai
Dubai Marina, with its shimmering waters and luxurious yachts, is the epitome of Dubai's modern lifestyle. While it's known for its upscale properties, the Marina also boasts a range of budget-friendly vacation rentals. The area is a hub for nightlife, with numerous bars, restaurants, and lounges. The Dubai Marina Walk, a 7-km long pedestrian walkway, runs through the community, offering a variety of dining and shopping options.
Palm Jumeirah Residential Housing Community, Dubai
The iconic Palm Jumeirah, a marvel of human ingenuity, is a top-tier residential area. But don't be deterred by its reputation; the Palm has a variety of affordable vacation rentals. With its palm-tree design and crescent outer layer, the island offers beachfront properties, water sports, and upscale dining experiences. The Atlantis Hotel, located at the apex, is a major attraction, housing the Aquaventure Waterpark and the Lost Chambers Aquarium.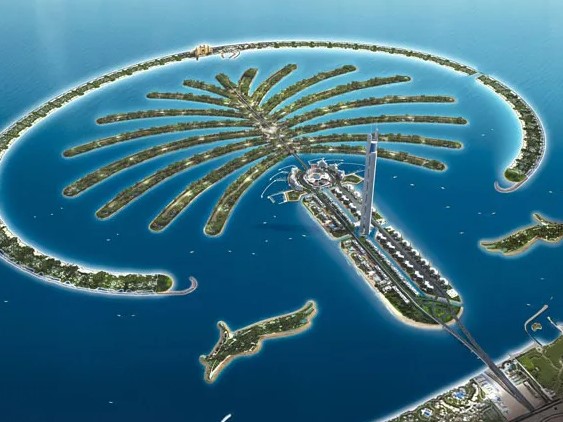 Dubailand Residential Housing Community, Dubai
Dubailand is an expansive entertainment complex, catering to families and solo travelers alike. The community offers a plethora of affordable accommodations. Attractions like the Global Village, Miracle Garden, and the upcoming Dubai Sports City make it a hotspot for tourists.
Jumeirah Lakes Towers (JLT) Residential Housing Community, Dubai
JLT, with its interconnected towers and artificial lakes, is a blend of residential, commercial, and recreational spaces. The community is divided into clusters, each offering a unique living experience. With parks, restaurants, and a vibrant nightlife, JLT provides affordable vacation rentals for every kind of traveler.
Business Bay Residential Housing Community, Dubai
Adjacent to Downtown Dubai, Business Bay is the city's business hub. The Dubai Canal runs through it, adding to its appeal. While it's bustling during the day with business activities, the evenings come alive with cultural events, dining, and entertainment options. Budget travelers can find a myriad of affordable accommodations here.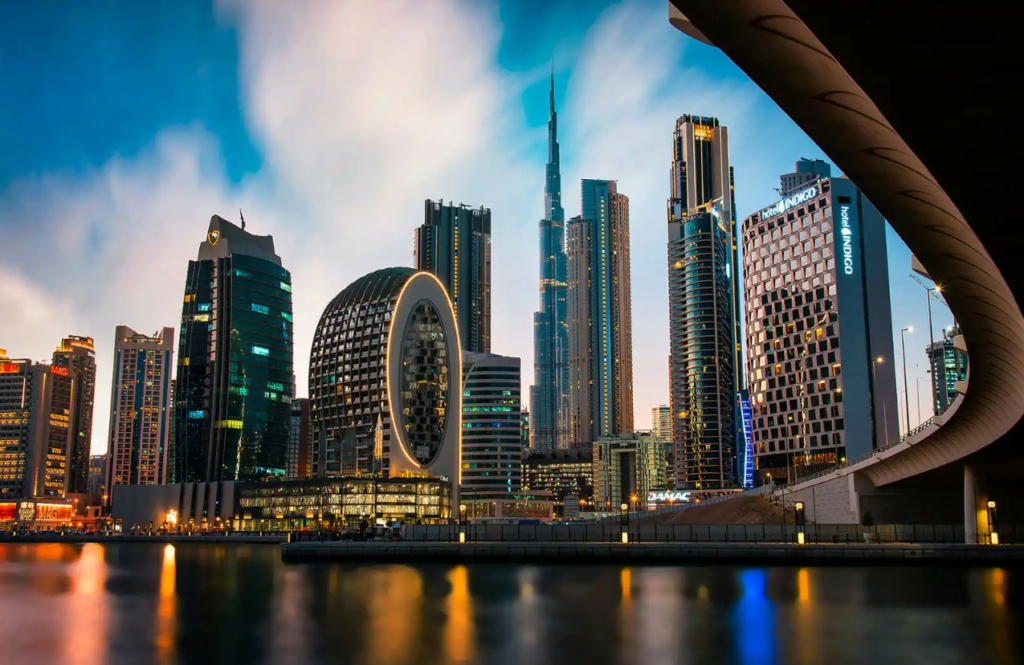 Al Barsha Residential Housing Community, Dubai
Al Barsha is strategically located close to the Mall of the Emirates, one of Dubai's premier shopping destinations. The community offers a mix of accommodations, from luxury villas to budget-friendly apartments. The ease of access to public transport and major highways makes it a favorite among tourists.
Burj Khalifa Residential Housing Community, Dubai
The Burj Khalifa, standing tall at 828 meters, dominates Dubai's skyline. Living in its vicinity is a dream for many. Surprisingly, the area offers several budget-friendly vacation rentals. The Dubai Fountain, Dubai Mall, and the Opera District are major attractions here.
Al Barari Residential Housing Community, Dubai
Nestled amidst lush greenery, Al Barari is a haven for nature lovers. The community is known for its botanical gardens, themed gardens, and natural freshwater streams. While it's predominantly a luxury residential area, there are budget-friendly options available for discerning travelers.
Emirates Hills Residential Housing Community, Dubai
Emirates Hills, often compared to Beverly Hills in the USA, is a symbol of luxury and opulence. However, amidst the sprawling mansions, there are affordable vacation rentals available. The community offers golf courses, lakes, and parks, ensuring a serene living experience.
City of Arabia Residential Housing Community, Dubai
City of Arabia, still under development, promises to be a major attraction in the coming years. With affordable accommodations, it's close to attractions like IMG Worlds of Adventure and the upcoming Mall of Arabia.
Conclusion
Dubai is a melting pot of cultures, offering experiences that cater to luxury seekers and budget travelers alike. With its range of affordable vacation rentals in prime residential areas, you're guaranteed a memorable stay. Whether you're drawn to the allure of the Marina, the architectural marvel of Palm Jumeirah, or the entertainment hub of Dubailand, there's something for everyone.
For a seamless and budget-friendly Dubai experience, reach out to Banke. With their expertise, you can find the perfect vacation rental that won't break the bank. Dive into the wonders of Dubai and create memories that will last a lifetime!